Updated in May 2021 to try out Nord VPN to watch ITV live in USA. Here's the discounted deal that I used – Nord VPN Discount Page.
Quick Summary – How to Watch ITV in USA
Subscribe to a VPN Provider with UK Servers (NordVPN is a Great Choice)
Download the Software for the Device You're Going to Use
Select a UK Server and Connect
Create a free account if you haven't got one
Login to ITV Hub and Start Streaming
We've seen on this site how easy it is to access the BBC from the US in this post – BBC iPlayer USA.  But what about other UK stations say like ITV Player in the USA? Well ITV is the UK's biggest commercial station and has some great shows and dramas most of which it streams across the internet on it's own iPlayer type application called ITV player.   It's an online video player that works across all the ITV commercial channels – specifically ITV, ITV2, ITV3, ITV4 and the children's channel –  CITV.   This post will show you how to watch ITV in the USA or anywhere else in the world plus access lots of other streaming platform options though your standard internet provider.
There are a few restrictions about what's available, for instance some shows are not available due to rights issues, perhaps if they're bought in from another network, also some sporting broadcasts will not be accessible.   However the vast majority of ITV's programmes are available for 30 days after being broadcast.   When it was first released the service was known as ITV Catch-up but it's now been rebranded in line with other online media players. The other problem and the one that catches most people out, is that it is geo restricted i.e. it won't work outside the UK.
So if you try and watch ITV player in the US for example you'll get blocked based on your location.   You'll probably see a message like this one below when you try and actually stream anything.
It just basically says that sorry this video is not available to play in your region.  What happens is that the ITV PLC web site will look up your location to check where you are to check whether you should be geo restricted.   It does this by checking where your IP address is registered to, something that you normally can't control. Your IP address is assigned by whatever service you're using to access the internet.  So if you're at home it will be your ISP or Cable company, or it maybe the wifi at Starbucks or perhaps your phone provider.
The basic premise though is that whatever physical location you are in will be reflected by the location of your IP address.  Sometimes there will be an error but 99% of the time if you're in the US you'll be allocated a US IP address, in Germany – a German address and so on. To bypass this check (and enjoy your TV shows) you need to spoof your IP address to watch ITV in the US using something called a VPN (virtual private network) service.  Anyway basically it's not that hard – just read on and you'll learn how to watch the ITV Channel in America or anywhere else for that matter.
How to Watch ITV Player in USA – It's This Simple
The trick to being able to unblock ITV is to control your IP  address.  After all why should websites decide what you should do or watch purely based on your location.  Why shouldn't an American working in Holland be able to watch his favorite shows on Hulu?  Why shouldn't a British citizen on holiday in Florida keep up to date with Coronation Street, The Jeremy Kyle Show or Love Island on ITV.
Well now they can and indeed any geo restricted streaming service, just watch this –
This software gives you complete control over what you can see online, and also gives you total privacy (if you enable encryption).  You can watch any programmes irrespective of where you are, so Hulu in Europe, or use it as a BBC iPlayer proxy it doesn't matter.
It doesn't matter where you are – you can present the location you require by simply selecting the right country.  So for watching ITV Player then you pretend to be in the United Kingdom.  You can watch other streaming services by simply changing location, many US viewers enjoy Canadian TV for example.   There are loads of other options available, every country has lots of geo blocked streaming services which you can enjoy by picking the right location.  It's best to avoid the completely free VPNs though as most simply don't work or are so slow that it's impossible to use them to stream any sort of media online.  You will also usually have adware installed on your computer to fund the cost too which makes it even slower!
There's certainly no free VPN server for ITV player or any other UK channel available in 2020 as they've all definitely been blocked.   Unfortunately the sad truth is that it costs money to relay video through any sort of managed service. There's bandwidth costs, support staff and of course the cost of the servers. In reality, anything that's going to slow down your connection is rarely worth it and ITV live stream USA without buffering is definitely worth a few pennies.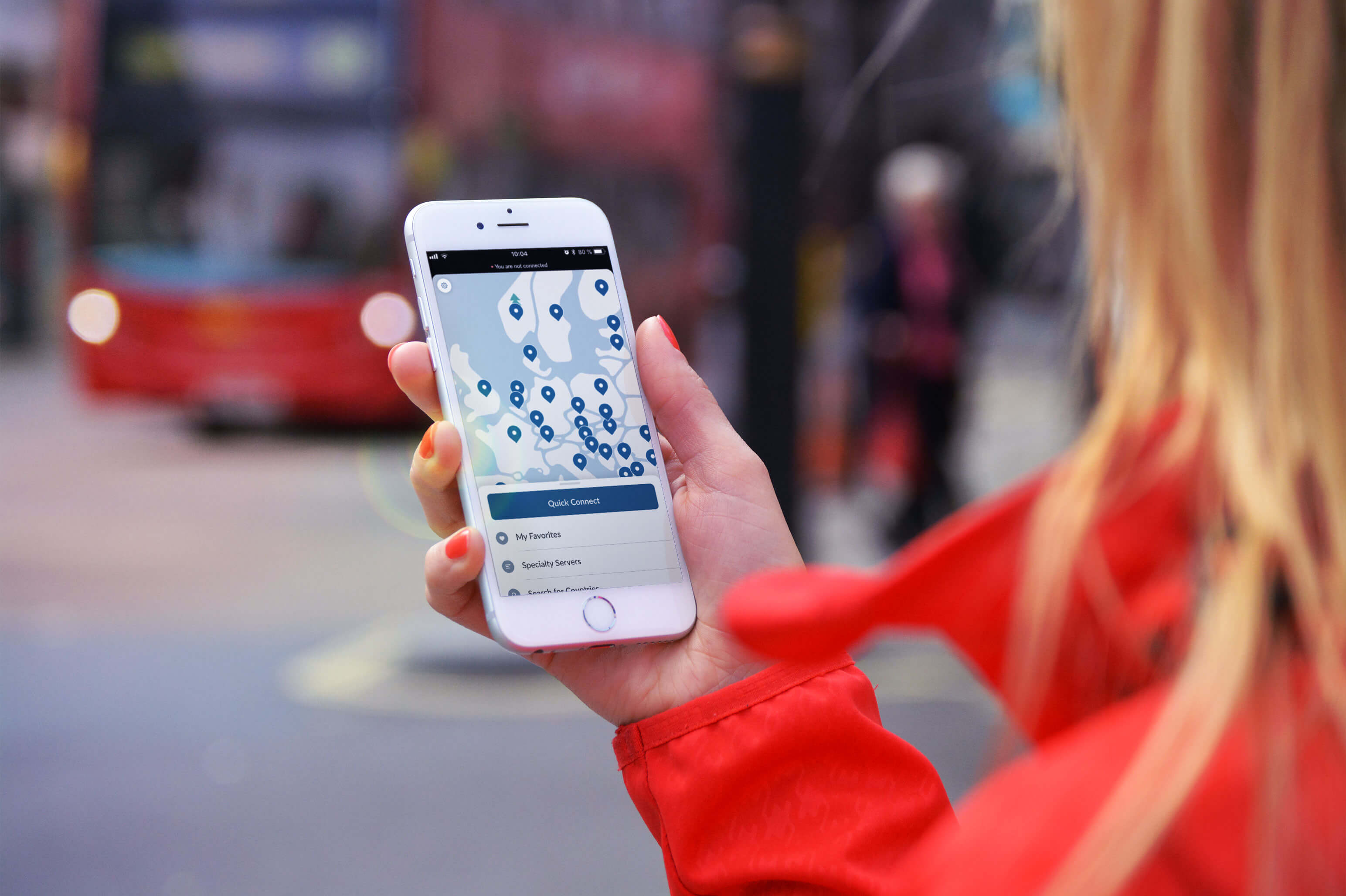 The good news is that a few decent providers do it efficiently and provide fast servers (with lots of IP addresses), great support at a minimal cost. My recommendation is  to try Nord VPN, you'll see how good it is and get to ask lots of questions to their support staff if you need to.   Remember as well as using the VPN to watch ITV  in America you can also enjoy the BBC and the other free UK TV stations.  It's like a huge cable subscription, with thousands of shows live and in the archive. You can watch BBC and access ITV live plus watch or download thousands of other shows.  It doesn't matter that you're outside the UK when you're using a VPN to watch ITV or BBC.
How to Watch ITV Hub in USA on iPad or Smartphones?
The Nord VPN software also includes versions for all your devices up to a maximum of six on any single subscription.  So you can install versions on your smart phones and tablets too, great for enjoying Love Island when you're on the move! Basically you can just click on a button to spoof IP address to watch ITV player or any other UK channel.   Just remember to pick the right country, for ITV and BBC it's a UK server you need. If you're ever heard of Smart DNS which is another solution for watching ITV abroad then don't worry as you get this as part of the basic subscription too.
The Smart DNS solution involves no software at all you basically just change your DNS servers.  It's perfect to access ITV for devices like Smart TVs where you can really install anything.   It's also worth trying if you have a slower internet connection as it tends to be slightly quicker than a VPN service.  However please remember it offers no security or encryption at all, however if you just are watching Downton Abbey on ITV or the BBC then that doesn't really matter.
Give it a try on the link below, you really can watch ITV abroad with no tie in and there's a no hassle 30 day money back guarantee. If you have any questions they are very welcome to ask them here.
.